The Future of Fintech Conference Concluded
TiE Lahore Chapter (www.lahore.tie.org, is an International, non-profit organization fostering entrepreneurship with 61 chapters in 18 different countries and 13,000 members worldwide. TiE hosted a mega workshoponFintech-The Future of FinTech in Pakistanat Royal Palm on Friday October 28, 2016 at 3:00 pm – 6:00 pm.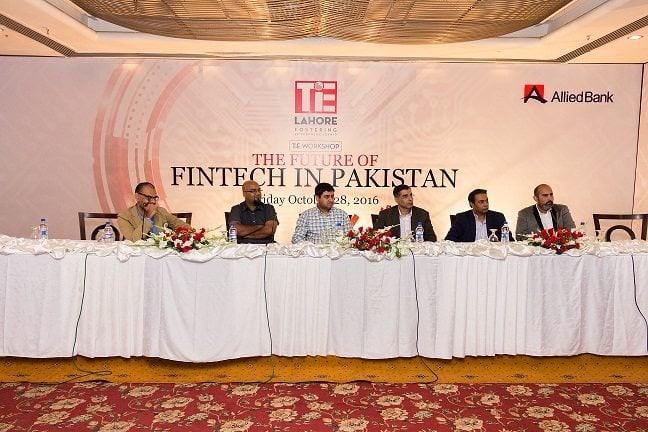 The aim of the workshop was to bring together academia, professionals, practitioners, entrepreneurs, startup founders and students working in FinTech space. The workshop focused in new developments in Fin-Tech ecosystem globally and locally and implication of these changes for the financial sector in Pakistan. What are the emerging trends in FinTech in and the regulatory issues?
DrMiftah Ismail was the speaker for the event. He is a professional Economist and Chairman of Board of Investment. He shared his extensive knowledge with the audience and discussed how government is playing its role in FinTech ecosystem. Dr. Miftah has also worked at IMF before coming back to Pakistan & he also worked with the leading names in the country i.e. BOI, SNGPL, PIA, Ismail Industries Ltd, CandylandConfectionery and Astro plastics Pvt. Limited.
Hasnain Sheikh CEO at Innov8 Limited was second speaker for the workshop.Hasnain co-founded Inov8 Limited in 2004, with a key focus on providing technology, consulting, and cloud based services in the mobile financial services / commerce space.  His organization has attained the status of a market leader of mobile commerce services in the South Asia and MENA region. Hasnain Sheikh has been in the technology and consulting domain for over a decade now, starting his career in the US with SynygyInc, the global leader in enterprise performance management solutions.
Faisal Sherjan was the moderator for the event. Faisal has extensive knowledge and experience in Finance; he is an Entrepreneur, Director Strategy & Planning, Co-Founder and Mentor of Patari,BookMe, Travly, Auto X, X Gear, Wattie and Cfx Comics.
The workshop also hosted a panel featuringstartups in FinTech vertical.The featured startups included teams from KarloCompare.com.pk (SumairFarooqi& Ali Ladubhai)
Oneload (Muhammad YarHiraj),Finja (Qasif Shahid) and Urdubit (DanyalManzar&Zain Tariq). Hasnain Sheikh Chairman and CEO at Inov8 Limited was the panel moderator.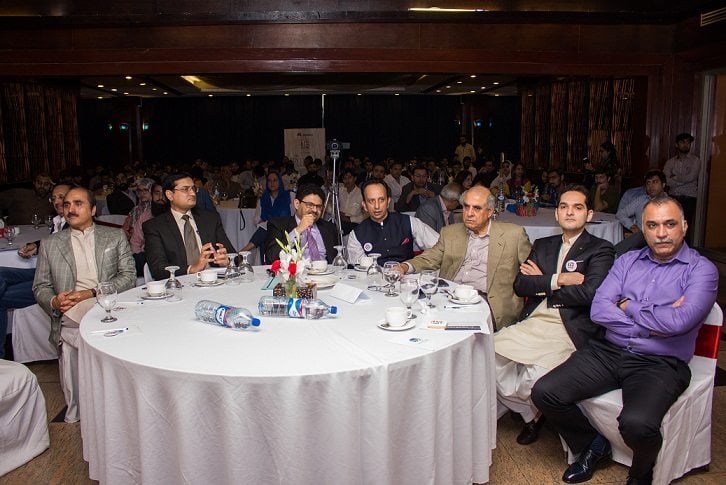 This half-day program took a deep dive into technology, innovation and entrepreneurship in the field of FinTech that enlightened the audience and helped them understand this new space.
Mr. HumayunMazhar, President TiE Lahore Chapter shared the future roadmap for the chapter. The talk ended on high note with active participation from the relevant circles, academia, professionals, startup founders, incubators and accelerators. The audience applauded the efforts and greatly appreciated the format of the program.