For sprint users, there is some very good news. Best Buy, as of now, has a very good deal going on, which entitles you to a free Moto Z Droid on Verizon for free. But what if, instead, you don't prefer verizon, and would prefer to receive a free iPhone SE instead?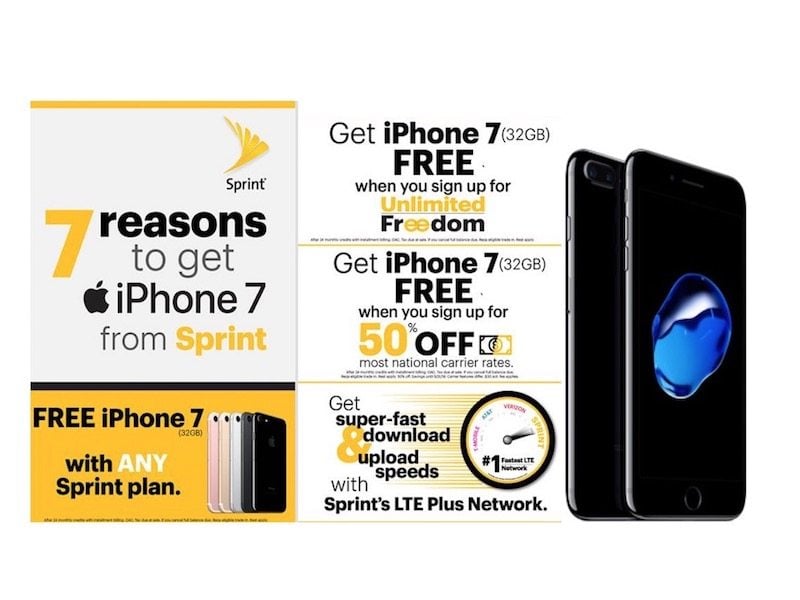 Well, good news for you in this case too, because best buy will deliver in this case aswell. All you need to do is to be content with having sprint as your carrier. You have to either add two lines, or even add one and have another which would be eligible for upgrade. The new lines, though must be on an unlimited freedom or Best Buy plan, and in this particular case, if you lease or buy an iPhone 7, or 7 plus, you will be entitled to a free iPhone SE, the 16 GB one.
As with the other deal, the biggest admonition here is that the iPhone SE would be free only after the monthly bill credits. So, keep in mind that you would have to keep your lines active on sprint for the whole two years, while you pay for the installments for the iPhone 7, or 7 plus. Otherwise, in the case that you cancel your wireless service, the balance would become due for both the handset as well as the iPhone SE. So like any deal, there is indeed a catch, and you need to be careful.