This is a good time to roll out for the Google Trips app as the prime vacation season has been started now. So the company has launched its new version with three new features which are rolling out from Google Play Store, this week. Don't forget that Google Trips app was launched in September 2016.
Features of the new version are:
See all information on one page
You can see your hotel, flights and other travel information only in one place you don't need to visit multiple pages to get info for your trip. People desiring to take more than one airline or spend their time in more than one hotel room during their trip can take help from this app.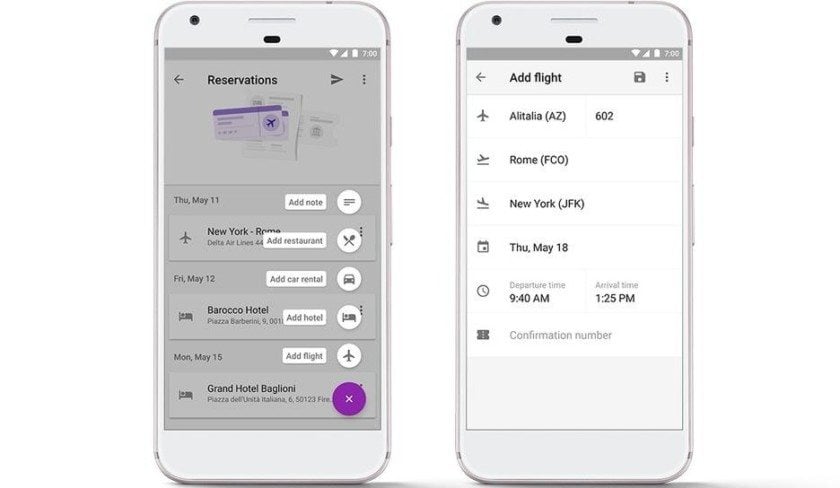 +Button
+button in the bottom of the right corner within the Reservations section of the app Is another feature of this app. Press this button if you want to make some last-minute changes to your trip.  This step will help you to get your flight, hotel or other reservations altered. Even it is not required to have a confirmation email or number for this facility. You can also write notes if you want to write something.
Automatic organizer
The third feature of this Google trip update is for the travelers of bus or rail. No doubt this is the popular way of seeing sights of Europe. Through this feature, you will get automatically your past and future train and bus reservations organized in one location on the app.
Get this app. If you are planning to go on a long vacation this spring or summer, and desire to use the Google Trips app to get help for your journey,  please tell us in the comments.