Skype to get a call recording feature soon. After 15 years of launch, finally Skype is getting a call recording feature. The application is famous for its video calls however its competitors were giving it tough time due to the lack of an important feature like call recording.
Microsoft which holds Skype recently declared in a blog post that the company is rolling out version 8.0 for desktops that will swap Skype version 7.0 (also known as Skype classic).
According to the company, new feature of recording calls will come "later this summer". Moreover, it will be accessible to all latest versions of Skype over time.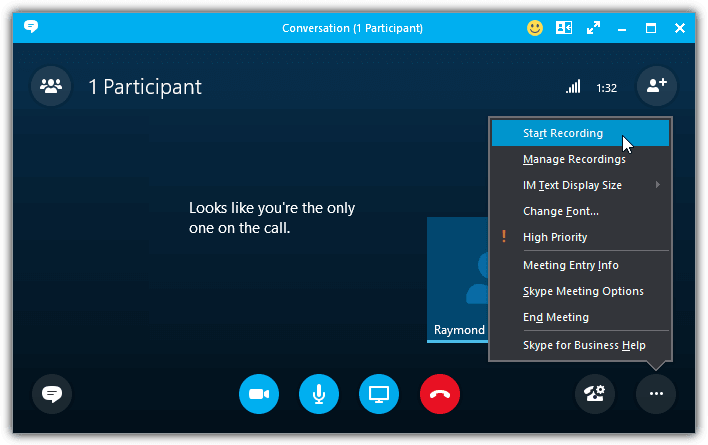 According to the details, this new feature will be cloud-based, offering users to have Skype call recordings across devices including Windows, Mac, iOS, Android, and Linux as well.
In a blog post, Microsoft's Skype team explained that "Call recording is completely cloud-based, and as soon as you start recording, everyone in the call is notified that the call is being recorded. Call recordings combine everyone's video as well as any screens shared during the call."
Must Read: State Bank of Pakistan imposes 100% cash margin on imports of 131 items
Although, Skype has officially announced this call recording feature, but we have to wait for midsummer to get this feature.
Beforehand, Skype users had to rely on different third-party apps like Avaer (the most popular one) to record calls.
On the other hand, ,company also introduced new additions to Skype that are active now including the facility to "@ mention" other parties, a gallery for media shared throughout conversations, and sharing of files up to 300 MB through drag-and-drop method.
This new update for users through which they can record both of their incoming and outcoming calls will certainly help users "report harassment related or fraudulent calls."