CARMUDI PAKISTAN JOIN HANDS WITH ECOMMERCE GATEWAY (PVT.) LTD
In a bid to support the promotion of Auto Trade Shows in Pakistan, leading online vehicle marketplace Carmudi.pk is proud to become E-commerce Gateway (Pvt.) Ltd's strategic partner for Auto and Transport Asia 2016.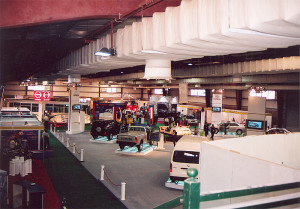 The Auto & Transport Asia International Exhibition, to be held from 26 – 28 January 2016 at Karachi Expo Centre, and will be the most promising annual trade show of auto, auto parts, and accessories in Pakistan. A most exhaustive threshold providing updated and organized information of automotive trade shows including auto shows, auto expo, automobile trade show, auto exhibition, auto ancillary exhibitions, commercial vehicles trade shows, auto lubricants Tradeshow, auto accessories and equipment expos, automotive upholstery trade fairs and luxury vehicles trade events.
This will be Ecommerce Gateway Pakistan (Pvt) Ltd 13th year of organizing the Auto and Transport Asia show. E-commerce  Gateway is known to be the largest exhibition organizer in Pakistan. Since its inception in 2001, E-commerce Gateway has, through a two-prong strategy, extended its reach to cover all major cities of Pakistan, simultaneously establishing a network of partners in China, Turkey, South Korea, U.K., Malaysia, U.A.E., Central Asian Republics, Middle East, India and the Far East.
Managing Director Carmudi Pakistan, Raja Murad Khan said "Carmudi is always excited to support initiatives to promote the auto sector and trade shows in Pakistan. Carmudi Pakistan is proud to partner with E-commerce Gateway to bring forth the most promising annual trade show of auto, auto parts, and accessories in Pakistan"
Dr. Khursheed Nizam, President Ecommerce Gateway said "The Auto & Transport Industry Show is the premier automotive and Motor Expo in Pakistan"