Mate 8; A New Year Gift by Huawei just beat the Santa of Competitors
Huawei has built its reputation world wide as a global technology master. Smart devices manufactured by Huawei are high in quality and best user centric. In the previous year, 2015, it has proved that smart technology arena is dominated by Huawei now. As the smart phones introduced in 2015 were victorious in capturing consumer with their attractive features and best prices. Subsequently, in 2016 Huawei has prepared to launch its glorious gift for the smart technology consumers here in Pakistan as a New Year gift.
Huawei's New Year gift is the most awaited "Huawei Mate 8" that is expected to be launched in a glamorous and heart throbbing event somewhere in Karachi, in the last week of January 2016. Mate 8 is a flagship smart device, most precisely a phablet. Mate 8 is incorporated with exquisite body design keeping high aesthetics taste of Pakistani consumer pool in deep focus. The lustrous metal body of Mate 8 with 6" large screen finely jeweled by Huawei makes Mate 8 a splendid boon for the technology lovers.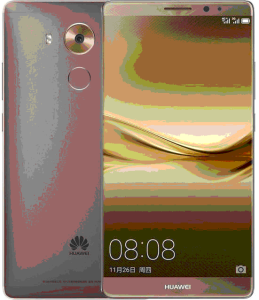 High technology devices, like Mate 8, by Huawei, are fiercely crushing the stereotypic conceptions in the market regarding the dominating brands, say of Samsung and Apple. Especially in Pakistan soon after the introduction of the most amazing smart phone of Huawei, Mate S, consumer market trust has shifted its momentum towards Huawei products.
Mate 8 is next in the line to further consolidate the impression of high-end smart technology perfection offered by Huawei. Mate 8 has some incredible features for which we can predict its magnificent influence right after it becomes available for the customers. Apart from the beautiful design and bold but compact looks Huawei Mate 8 is best in innovative approach in multitasking convenience. For example, the user can have split windows option to enjoy the display of multiple tasks simultaneously. This feature will be loved by the users from the business segment more because it provides most convenience than any other smart product does. Large screen with split windows option is indeed a great thing to appreciate Huawei for.
Although most of the smart phone manufacturers tried to bring their products to large screens and silky designs most of them failed to understand that compactness is a key and especially when a device is designed for business class it must not satisfy only the aesthetic thirsts. Instead, the connivance must be at the heart of such product. Huawei has intelligently succeeded in capturing these points and the research and development team of Huawei bring forth the models accordingly.
Mate 8 is highly expected to break the record sales even set by the previously launched Huawei product like Mate S due to the same reason that each upcoming device is actually smarter than the previous one in almost every aspect one can imagine or wish. We can say it, without exaggeration, that Huawei is setting trends in the innovative world for the so called leading brands, be it design or the glorious features. Nevertheless, competitors are even losing their track to be targeted in their approach a smart device. Instead, their products are usually focusing one feature while undermining the other and still price for the product remain high.
But again Huawei is there with best technological innovations and incorporation of best specs at the most affordable prices. Also, it is a tradition of Huawei that the product range is always kept wide by it to address every segment of consumer market equally.
So in a nut shell, technology lovers must wait a bit more patiently as the Mate 8 is just about to enter in Pakistani market with a splendid impression. And of course, it is going to rule the hearts with countless stupendous features and superior specs.