Samsung Partners with Academy Award® Winning Filmmaker Morgan Neville on Documentary Short Spotlighting Olympic Games Hopefuls
Samsung Electronics Co., Ltd. Worldwide Olympic Partner in the Wireless Communications Equipment category, announced today a partnership with Academy Award® winning filmmaker Morgan Neville ("20 Feet from Stardom"; "Best of Enemies") on "A Fighting Chance", a documentary short that will tell the inspiring, untold stories of four Olympic Games hopefuls on their quest to overcome remarkable odds and obstacles to compete at the Rio 2016 Olympic Games. The collaboration is part of Samsung's commitment to spreading the Olympic spirit by shining a spotlight on these athletes as they relentlessly push the boundaries of what is possible.
The documentary short, slated for release next month, will take viewers on an emotive journey as they are exposed to the unexplored worlds of athletes from three diverse countries – Lesotho, Vanuatu, and the Dominican Republic. Neville traveled thousands of miles to capture the history, ambition and shared the passion of these Olympic Games hopefuls, each fighting daily constraints in hopes of seeing the flag of their country fly from the podium in Rio de Janeiro. Similar to its relentless pursuit of innovation that enriches people's lives, Samsung aspires to fuel meaningful progress for the future by sharing these stories.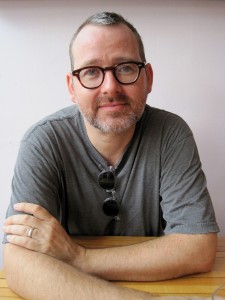 "I am happy to be working with Samsung to create this documentary film in the lead up to the Rio 2016 Olympic Games. Samsung is a brand known around the world, and I've seen the positive impact it can make on not just these athletes, but on others as well," said director Morgan Neville. "If the Olympic Spirit is about overcoming every hurdle and accepting no limits, then I think Samsung is a great ambassador for these values."
"A Fighting Chance" will introduce the world to the following Olympic Games hopefuls:
Tsepo Mathibelle (Marathon Running, 24 years old, Lesotho): In Lesotho, a small country landlocked by South Africa, viewers will meet Tsepo Mathibelle, a determined marathoner running to support his entire family. After finishing in last place at the London 2012 Olympic Games, Tsepo remains steadfast in his quest to win Lesotho's first Olympic medal.
Miller Pata & Linline Matauatu (Beach Volleyball, 23 and 26 years old, Vanuatu): In Vanuatu, an island country in the South Pacific which was devastated by Cyclone Pam in 2015, viewers will be introduced to Miller Pata and Linline Matauatu, a beach volleyball team whose everyday tenacity and perseverance is inspiring a generation of Ni-Vanuatu women to think beyond the limits of traditional boundaries and follow their dreams.
Yenebier Guillén Benitez (Boxing, 75kg, 29 years old, Dominican Republic): Yenebier Guillén Benitez is a young woman striving to be the first female Olympic medalist from her country, smashing gender barriers with every punch. She is determined to keep the sporting legacy alive in her family, following in the footsteps of both her father and grandfather.
Neville, known for his unique ability to make relatively unknown subjects become the stars, took a unique approach to bringing these stories to life through documentary storytelling. He spent time in each athlete's home country, where he conducted intimate interviews with the Olympic Games hopefuls, their coaches, teammates and community members to learn about the ways in which they are breaking the mold and writing history for their countries. He also observed and captured their rigorous training routines – a universal theme of dedication and determination weaving each athlete's journey together under the umbrella of a shared goal: to win an Olympic medal.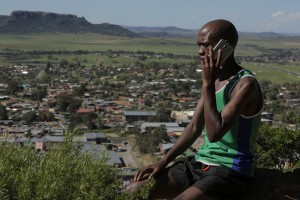 "Samsung is in a unique position to tell the untold stories of these athletes because we live the same dreams of being extraordinary and pushing limits to achieve the impossible," said Younghee Lee, Executive Vice President of Global Marketing, Mobile Communications Business at Samsung Electronics. "As a dedicated Worldwide Olympic Partner, we believe that this film will captivate the world in the lead up to the Rio 2016 Olympic Games, fueling the Olympic Movement overall and shining a spotlight on athletes and countries that many fans would have never known before."
Samsung is constantly striving to connect and help people stay connected, share experiences and create the memories that write history. To enhance each athlete's training and help them stay connected with family, friends, and coaches on the road to Rio, they were provided with a variety of Samsung Galaxy mobile products and technology.