One of the best impacts UBER has on the markets it enters is that it creates countless economic opportunities and changes live in a matter of days. Lahore has given us an amazing response. Thousands of aspiring partners sign up every month. After a rigorous screening process, several hundred hit the roads every single day to change their fates, supplement their incomes and improve their lives.
We say this with immense joy that our partner drivers have completed tens of thousands of trips in just the first 2 months! Some of them are very highly rated by riders. There are people who were looking for jobs. Drivers such as Salman Rehman have found UBER as a great source of income through difficult financial times. There are drivers who have left their previous jobs because being an UBER partner pays better. Asif Qazi has been working as an IT Manager at Chakwal Group for the past 25 years. With his son acing at LUMS, Asif is using Uber's platform to make additional income for his son's college expenses. There are even students who are part time UBER partners and wish to increase their allowance. Uwad Farooq is a civil engineering student who drives on the UBER platform in the evenings, 6 days a week. Some like Khawaja Waqas have more than one car on the UBER platform operating on their fleet. Our partners are extremely happy to be able to work whenever they want; the ability to be their own boss!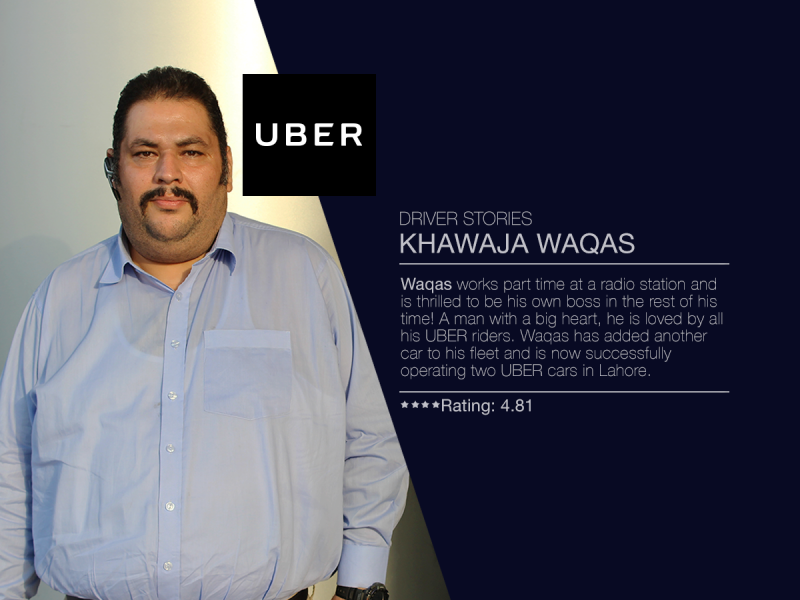 The city of Lahore is on its way to become the fastest growing city in the MENAP region at UBER.
In October, UBER announced a $250 million investment in the MENAP region, specifically with a large portion of the investment going towards expansion across Pakistan. Work is currently underway to build out a larger team and wider network of partner drivers.  Most recently, we signed a MoU with the PTIB with a commitment to develop technology to increase additional safety and convenience for Lahoris. We wish to create even more economic opportunities for individuals as well as small and medium enterprises. We are thrilled for everything that is in the UBER pipeline!
We would not have gotten here without the support we received from each and every single one of you!  So thank you and please UberON!