Huawei Mate S designed with a Touch of Glam and Sizzling Style
The brand new smart phone of Huawei, Mate S, has its design inspired by the glamorous world of fashion and style. The signature design of Mate S has got a mark of astounding elegance which makes it a perfect fit for the tech & fashion savvy users.
The Exotic and striking colors in which Mate S is available to make this smart phone desired by the masses. Be it, a metal fanatic or a gothic black lover or one of the fan clubs of electrifying colors, Huawei's Mate S, has a treat for all.
For those, who adore the shiny metallic luster, 99.5 % aluminum-metal body, Mate S is available which would enable its owner to make an everlasting fashion trend this fall, while sporting glossy full metal body Mate S. For the users who love to be the attraction of the party, by being a black-cladding study or bedazzling diva, Huawei has covered its Mate S in gothic black and electrifying blue color, to be flaunted by its futuristic and ever stylish customers. As, we all know that blue is 'the color" this fall and black never goes out of Fashion, Huawei has kept a keen eye, while coloring its flagship smart phone.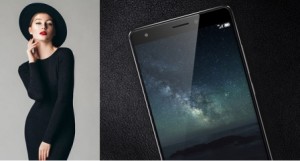 The fascinating colors with the ergonomic perfect shape of Mate S, this smart phone is best suited for any event and with any dress. The soft round edges and the curved back, enable Mate S to be handled finely and with perfect ease. The pleasant design of Mate S looks utterly organic and is inspired by modern architecture. The smooth, force touch screen which brings with it exclusive features, makes all the functions of Mate S approachable instantly. The known conventional controlling of this smart phone provides easy access to the key features of the smart phone from the back of the device as well, with the help of flawless fingerprint scanning technology.
So, the fashion enthusiasts, who also want to experience modern technology, must not waste a single minute more and book their preferred Mate S, this instant.