The OPPO Joy 3, a Smartphone Offering Endless Enjoyment with Surprising Price: 15,990Rs Only
A new device by OPPO is soon to be released in a number of markets around the worldwide. With a beautiful appearance, strong photography abilities and interesting features, the Joy 3 will be available for just 15,990 Rs.
Premium Stylish Design
Built around a solid silver frame with a smooth rear cover, the OPPO Joy 3 encompasses a stylish design, which feels great in the hand. The Joy 3 comes in two color selections; the classic white finish provides an elegant look whilst the matte gray finish creates an alternative subtle appearance. Every detail of the industrial design has been carefully considered to ensure the Joy 3 is a premium yet affordable choice. The 4.5-inch screen is an ideal size, fitting nicely in the palm of the hand to provide great ease of use.

The Joy 3 color variants (White and Grey), standing side by side
The Brain of the Outfit
Powered by a Quad-core processor with a speed of 1.3Ghz, the Joy 3 packs a powerful punch. The Joy 3 is dual-SIM compatible, meaning simultaneous connection to two different networks. In addition to the above, the Joy 3 also comes loaded with Bluetooth Tethering, acting as a hub, allowing multiple smart devices to connect to the internet at the same time.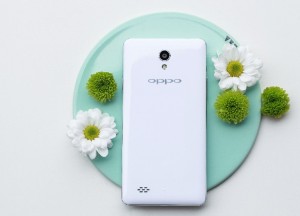 The rear of the Joy 3 in elegant White and Matte Grey finishes
Diverse imagery
To capture every moment, the Joy 3 comes equipped with a 5-megapixel rear camera whilst its 2MP front facing camera is on hand to snap selfies whenever and wherever. Combined with OPPO's unique Pure Image 2.0 core imaging technology, users have a wealth of photography features at their disposal. Striking photos can be taken with ease, giving anyone an intuitive, pick-up-and-play experience. The exquisite Beautify feature will enhance portraits to ensure users always look their best, whilst Double Exposure brings a fun and creative element to smartphone photography. With a host of other features including Audio Photo, GIF and a range of Filters, when it comes to shooting, the Joy 3 has every angle covered.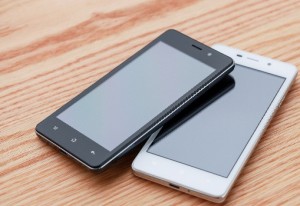 Intelligent and fun
In regards to software, the Joy 3 doesn't stop with its Pure Image technology. Driving this smartphone is OPPO's ColorOS operating system. Designed to find the perfect balance between beautiful visuals and convenience of use, ColorOS bring a great deal to the table.
Using Screen-off Gestures, users can effortlessly wake up their device, play or pause music, and even open the camera or flashlight. Furthermore, customizable Screen-on gestures allow users to adapt their phone to suit them, making work or play all the more convenient. OPPO embrace the fact that color is all around us- it shapes us, molds us, and makes us who we are. ColorOS was designed to bring that same sense of excitement and warmth to our smartphones. An OS that combines speed, efficiency, and stability to bring pixels to life.
Equipped with 1GB of RAM, the Joy 3 feels at home dealing with anything from videos, gaming or multitasking. Inside lies a 4GB ROM to keep you backed up, whilst supporting 32GB of SD memory card means even the hungrier user will be satisfied. A 2000mAh battery powers the device, keeping users up and running with all this hardware.
The OPPO Joy 3 offers great photography capabilities coupled with a host of fun features supplying endless entertainment, all of which are held together with refined design at a very attractive price.
More information visit: http://www.oppo.com/pk/products/joy3