Pakistan's Public and Private Sectors Urged to Collaborate on Digital Economic Growth, Says SAP
National Financial Inclusion Strategy 2015-2020 Calls for Bringing Half of the Country Online by 2020: Pakistan Telecommunication Authority
Public-private partnerships will be required to bring to life Pakistan's recently-launched National Financial Inclusion Strategy 2015-2020 and drive digital economic growth, one of the world's leading technology companies announced today.
The Pakistan Telecommunication Authority recently launched the National Financial Inclusion Strategy 2015-2020 to bring half of the country's population online over the next five years.
With Pakistan currently posting only 11 percent Internet user penetration and 0.5 percent mobile broadband penetration, according to the United Nations' International Telecommunications Union, mobile broadband will support e-services in Pakistan in the healthcare, education, commerce, and government services sectors.
While Pakistan ranks a low No. 129 of 144 countries in the World Economic Forum's Global Competitiveness Index 2014-2015, Pakistan Vision 2025 calls for the country to develop its information and communication technology to drive innovation, the knowledge-based economy, and boost global economic competitiveness.
"Pakistan's impressive National Financial Inclusion Strategy provides the strong vision for providing broadband infrastructure across the country, but the next step of digital economic transformation will require public-private partnerships to help organizations to innovate and simplify their processes," said Irfan Khan, Chief Technology Officer of Global Customer Operations at SAP.
Worldwide, SAP and Stephenson Strategies predict there will be 50 billion connected devices and a value at stake of USD 14.4 trillion by 2020, in the emerging Internet of Things era and Digital Economy.
"In the emerging interconnected Digital Economy, we're dedicated to helping Pakistan's organizations of all sizes and verticals to reduce their technological complexity to transform vital sectors such as healthcare, textiles, and banking, and drive new jobs and economic growth," added Irfan Khan.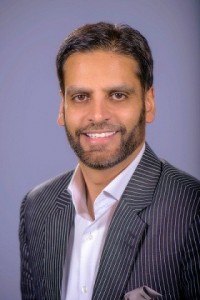 Pakistan's health authorities are urged to deploy technology solutions that analyze data to track and control the spread of contagious diseases, with SAP leveraging experience in countering Ebola in Africa and vector-borne diseases in Latin America and Africa. Demonstrating its potential, SAP is working with global healthcare institutions to analyze data from cancer patients, hospitals, and doctors for personalized treatment.
As Pakistan's schools and universities emphasize e-learning and collaborative projects, Big Data solutions can track students' progress, reduce costs, and enhance research, fundraising, and institutional rankings.
With Pakistan posting one of the world's lowest bank account penetrations at about 10 percent, U Microfinance Bank Ltd. has seen strong success on its mobile banking initiative Upaisa, powered by SAP, enabling thousands of people in hundreds of cities to make mobile payments and support entrepreneurs.
Supporting Pakistan's textile industry in reaching USD 26 billion in exports by 2019, SAP has recently partnered with International Textile Ltd. for business solutions in finance, materials management, and sales and distribution, highlighting best practices in supporting innovation in the textile sector.
As cricket continues to reach new levels in Pakistan, sensors on players and in stadiums are set to transform the sporting experiences for players, fans, and media. For example, the ICC Cricket World Cup 2015 used the SAP SportsOne to analyze data for lineups, in-match decisions, and location-based stadium concessions.
Supporting innovation in Pakistan is the real-time SAP HANA platform, which enables organizations to analyze the growing amounts and variety of data generated by people, machines, and objects for insights.