Reon Energy Initiates 1 MWp Solar Power Project at Wah Nobel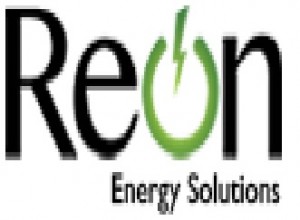 Reon Energy Limited recently completed its' 1 MWp Solar Power Project installation at Wah Chemicals Limited. The inauguration ceremony was held on February 23 at POFs, WahCantt. The project was completed within budget and ahead of schedule. The project comes amidst trending news on COP21 Climate Change Talks in Paris and a volatile energy market.
"This project demonstrates Wah Nobel's commitment towards acquiring energy self-sufficiency.Solar energy is affordable and offers an option to lock your energy rates today. With increasing fuel price volatility and a competitive global environment, solar offers an independent and secure future for your businesses.This on-grid solar power system has a modular design and can be easily integrated with the existing energy infrastructure," said Inam ur Rahman, CEO Reon Energy Limited.
Rana Tanveer Hussain, Federal Minister for Defence Production marked as the Chief Guest at the event. Said, "The benefit of Solar energy technology is its flexibility and scalability, we trust & acknowledge Reon Energy solutions capabilities in the field of renewable energy technology".
The other dignitaries present included from Wah Nobel Group of Companies said, "Renewable energy solution by REON is definitely going to bring efficiency and cost savings in our operations, along with environmental preservation, which we would leave for tomorrow."
This is third such collaboration between Reon and Wah Nobel. Reon previously partnered with Wah Nobel on the 125kWp Solar Power Plant for Wah Nobel Limited and a 200 kW Solar Power Project for Wah Medical College.
This project is aimed at minimizing reliance on grid-power and other conventional sources of electricity. This state-of-the-art solar power system will ensure an annual cost-saving of Rs. 19.929 Million, and cut annual carbon emissions by 919,800 kilograms.
This 1 MWpSolar Power Project is one of the pioneering examples set for businesses and industrial units. With energy demand rising by 8% per annum, it is important that industries install small and medium scale solutions to diversify their energy mix and sustain their industrial output.
REON is one of the leading EPC (Engineering, Procurement, and Construction) solution providers in Pakistan. These solutions include designing of the system, procurement of material from distinct manufacturers and construction of complete PV System (on-grid and hybrid) to deliver cost-effective and trustworthy solutions. With the technical expertise and complete adherence to international HSE standards, REON ensures the safety of the employees as well as the environment.
Reon Energy Limited is a part of Dawood Hercules Corporation Limited, the largest private sector energy provider in Pakistan. Reon with its quality products and service solutions has provided solutions for telecom towers, healthcare facilities, and academic institutions across Pakistan.